We are Corporate Advisors and our goal is to promote the commercial development of companies in the industrial sector, through our services of Industrial Branding, Digital Marketing, Training, and Consulting.
We put at the service of businessmen and entrepreneurs tools that will help to boost their businesses and consequently contribute to the economic dynamism of their environment. We have a prepared team, qualified and ready to face the challenges of each project.
You can count on our support if you need to strengthen your company's brand and corporate identity, implement a B2B digital marketing strategy, train your team or work on a particular project.
Our team is prepared, qualified and ready to face the challenges of each project.
Industrial Civil Engineer. Postgraduate degree in Project Evaluation. 10 years of experience in B2B business management development. Certified in Digital Marketing
Specialist in Negotiation and Conflict Management. More than 10 years of experience leading international investment projects and developing business in the mining and hydrocarbons sector.
Professional in Business Administration. 14 years of experience in the logistics area, in mass consumption and telecommunications companies. Leader of distribution and foreign trade teams.
Civil Industrial Engineer. MBA University of Chile. Black belt six sigma. 10 years of experience in the application of business intelligence tools for process improvement.
Bachelor's degree in social communication. Postgraduate degree in strategic marketing. 10 years of experience in B2B and B2C sales. Sales team trainer.
Bachelor in Education, Training Specialist, 15 years of experience in corporate training, program design and facilitation. She has a Diploma in People Development, HR Management Control, Coaching and Organizational Change.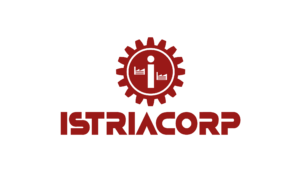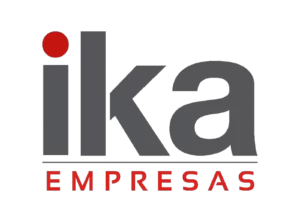 "Ascorp has helped us as a company to enhance our business development, through marketing tools specialized in the mining industry, showing the capabilities that we have as companies, in these times where business management is increasingly digitized represent a contribution of great value".
Angelo Ramirez - Commercial Manager - HCA Minería
CHILE
"I have studied sales and marketing topics from various books, webinars, and talks. Now I was looking for something more connected to mining. When I saw this course I was worried that it was not going to fall into the course of the typical sale and turn out to be more of the same. On the contrary: information very specific to mining, analysis of situations that are very specific to the industry, with organizational schemes, real cases, and from the voice of the experience of people who work in the industry and know what they are talking about".
Gabriel Ibarra - Geocom R&D Area Manager
CHILE
"Excellent training from this group, I recommend it! They teach you many useful things for sales, for customer approach, portal management, tips to sign up and they always give you their support in everything you need!"
Marianela Morchio - Sales Executive Mathiesen
CHILE
ASCORP is part of the 39 companies committed to developing better opportunities and tools for the training of future professionals in the Antofagasta Region.
More >>